If you're looking for an orthodontist in San Jose, you want to make sure that you're going to be treated by qualified, experienced professionals. At Accu Dental, that's exactly what you'll find. We stand for quality care and detail-oriented work, and patient comfort and satisfaction always come first here. Call us today for more information.
When you walk into Accu Dental, it doesn't take long to realize that you're surrounded by caring professionals. We give our patients the kind of dedicated care that builds their trust in us, and that starts from your very first appointment. We use only state-of-the-art equipment, including digital x-rays and soft tissue laser.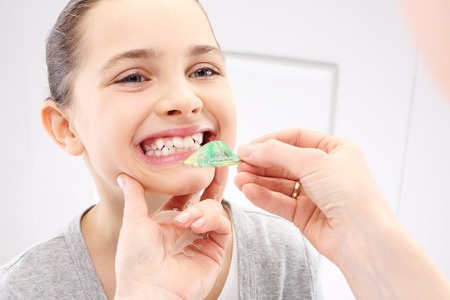 We customize our treatments to fit every patient's unique needs, because we understand that no two people's teeth alike, nor are their preferences alike. When you come to us because you have a problem such as an overbite, underbite, misaligned jaw, crooked teeth, or wide teeth gaps, we'll go over all of your options with you, explaining each one in detail so that you can make an informed decision about the treatment you want to have done.
Over the years the most common treatment for most of these problems has been braces, but today you have other choices that you can consider. These include archwire and elastics, retainers, headgear, and Invisalign. All of these methods can work well, and the choice you make will depend on such factors as your lifestyle, your budget, and our recommendations.
We accept all PPO insurances, and for those services that insurance won't cover, or if you don't have dental insurance, we offer multiple financing options. Your initial consultation is free, and we offer treatment specials on a regular basis. Our goal is to help you have the smile that you want! Call us today to schedule an appointment for a free initial consultation.
When you need an orthodontist in San Jose, the smart choice is Accu Dental. Our orthodontic treatment is geared toward helping you to love your smile. We care about our patients, and it shows in everything that we do. Call us today.